Shingles Facts and Statistics

Shingles, also known as herpes zoster, occurs in 20% of the general population, affecting as many as one million Americans yearly. More than 1 in every 10 people who have had chicken pox as children will get shingles as adults. Shingles is caused by the varicella zoster virus, or the chickenpox virus. This virus lies dormant in the body near the spinal cord and the nerve ganglia until something, usually severe stress or a weakened immune system, reactivates it. Once reactivated, the virus travels along the nerve paths, destroying these paths as it goes, to the skin where it erupts into a rash.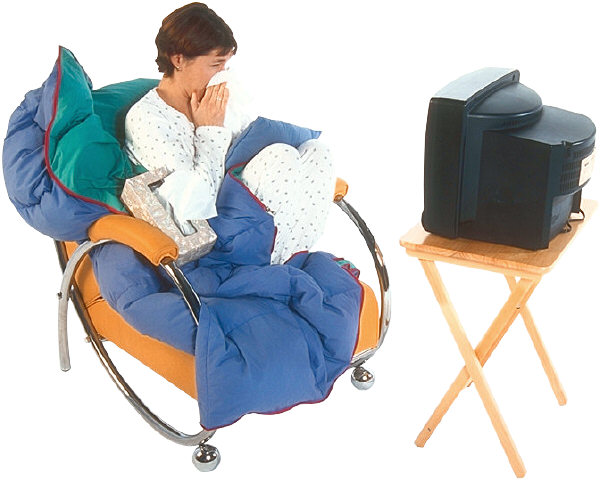 Before the rash erupts, the affected area may become flushed and sensitive to the touch and some may experience chills, fever, achiness, and pain. The skin may tingle or itch and some may experience stabbing pain at the site. After a few days of this a band or patch of raised dots will appear on one side of the body, usually on one side of the trunk, abdomen, arms, legs or, less commonly on the face. (If these blisters are on the face, see an ophthalmologist immediately since this form of shingles may cause blindness or other eye problems such as corneal ulcers.) In another few days, the spots will become painful fluid-filled blisters which will continue to appear for up to a week. These blisters may be accompanied by numbness, depression, tingling, shooting pains, fever, and headache. In two to five weeks, the blisters will dry out, crust over, and eventually fall off. Occasionally, the patches of blisters will grow together, forming a solid mass of scabs which may leave permanent scars. A second attack of shingles is rare and may signal some other medical problem.
Those most at risk for shingles are:
Anyone who has already had chickenpox - Shingles is basically a second outbreak of the chickenpox virus. Since it is caused by a preexisting virus in the body, shingles is not contagious and can not cause other forms of herpes. It could, however, cause chickenpox in someone who hasn't had chickenpox before.


People over the age of 50 - The immune system is weakened with advancing age, allowing the shingles virus to become active and grow. Seventy percent of shingles cases occur in patients over the age of 50 while 50% of those age 80 and up will develop shingles. Stressful situations are usually the trigger for these outbreaks.


People with weakened immune systems- Patients with HIV infection or AIDS (who are 9 times more likely to develop shingles), some cancer patients, cancer patients receiving chemotherapy, those with lymphoid malignancies (especially Hodgkin's disease), organ transplant recipients (especially those receiving bone marrow transplants) and people being treated with immunosuppressive drugs such as corticosteroids are especially at risk for developing shingles because their weakened immune systems can't fight off the dormant virus. Shingles and shingles-related complications can be devastating for people with immune deficiencies since it can affect internal organs and may even cause death as a result of a secondary bacterial infection or viral pneumonia brought on by shingles.


Although increasing age and a weakened immune system are primary triggers for shingles, any physical or emotional stress can cause the disease.