Epilepsy Seizures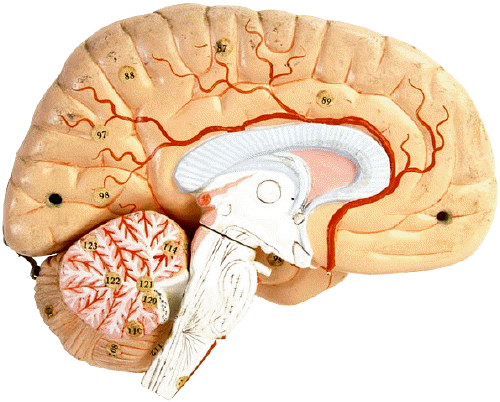 During diagnosis, a careful monitoring of seizures is important to discern the area of problem in the nervous system or brain. Exactly what circumstances trigger a seizure? How does it begin? As it progresses, what feelings and sensations happen during the seizure? What parts of the body are affected? All these factors are of great importance to determine the severity of the problem, how closely it is associated to dietary intake and nutrition, and if necessary which drugs will best affect the problematic brain or nerve area.
There are several types of seizures:
Absence (petit mal)--This type of seizure is most common in children. It is characterized by a blank stare lasting about half a minute; the person appears to be daydreaming. During this type of seizure, the individual is unaware of his or her surroundings.

Atonic (drop attack)--A childhood seizure in which the child loses consciousness for about ten seconds and usually falls to the ground because of a complete loss of muscle tone.

Complex partial (temporal lobe)--A blank stare, random activity, and a chewing motion are characteristic of this type of seizure. The person may be dazed and unaware of his or her surroundings, and may act oddly. There is no memory of this seizure. A person may experience a distinctive warning sign called an aura before this type of seizure. The aura is itself a form of partial seizure, but one in which the person retains awareness. The aura may be experienced as a peculiar odor, "butterflies" in the stomach, or a sound. One man with epilepsy, an ardent racetrack gambler, said he would always hear the roar of a crowd, followed by the name of a favorite racehorse, just before he lost consciousness.

Generalized tonic-clonic (grand mal)--This type of seizure is characterized by sudden cries, a fall, rigidity and jerking of the muscles, shallow breathing, and bluish skin. Loss of bladder control is possible. The seizure usually lasts two to five minutes, and is followed by confusion, fatigue, and/or memory loss. It can be frightening to witness, especially for the first-time observer.

Myoclonic--Brief, massive muscle jerks occur.

Simple partial (Jacksonian)--Jerking begins in the fingers and toes and progresses up through the body. The person remains conscious.

Simple partial (sensory)--The person may see, hear, or sense things that do not exist. This may occur as a preliminary symptom of generalized seizure.